When you're stranded on the side of the road with a vehicle that's not in roadworthy condition, call Superior Towing for rapid roadside assistance, towing services, and more! We're equipped to tow cars, vans, trucks, motorcycles, SUVS, semi-trucks, long-haul trucks, and more. We also offer wrecker services and accident vehicle recovery services. Don't get stranded on the road. Call us today!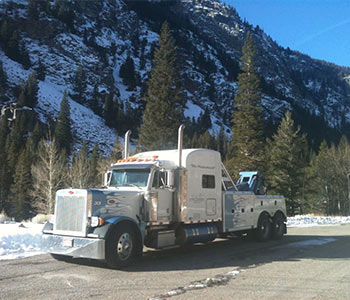 Superior Towing & Recovery
When auto troubles leave you stalled on the side of the road, it's important to be able to trust towing companies in Greeley, CO to come to you quickly, to assist you in resolving the situation. Whether you need simple roadside services or your vehicle needs a tow to an auto body shop, trust that Superior Towing is here to help! We're the foremost authority on all things pertaining to towing in Greeley, CO and have a long history of providing optimal service to drivers throughout Northern Colorado! Our mission as a towing company is to deliver fast, affordable, encompassing services to drivers in need, and we strive to live up to this expectation each and every time we hit the road.
What makes Superior Towing the ideal provider of towing and roadside recovery in Greeley, CO is simple: we're equipped to handle any vehicle, no matter the issue. From motorcycles to semi-trucks, fleet vehicles to heavy-duty trucks and more, our fleet of trucks is ready to meet the unique needs of every vehicle and every driver. We even offer a complete wrecker service to assist you after an auto accident! Contact us now, or take a look at just a few more reasons we're so widely trusted among local towing companies for roadside services throughout Greeley and beyond:
We're members of the Towing & Recovery Professionals of Colorado (TRPC).
We're WreckMaster-certified vehicle recovery experts.
We can tow just about any vehicle, including heavy-duty trucks and motorcycles!
We are apportioned to provide towing within the 48 contiguous states.
Our towing company is available 24-hours a day, 7 days a week!


---
Superior Towing is proud to offer exceptional towing to the entire Front Range, including:
Greeley, CO
Fort Collins, CO
Loveland, CO
Timnath, CO
Windsor, CO
Severance, CO
Eaton, CO
Galeton, CO
Briggsdale, CO
Garden City, CO
Evans, CO
La Salle, CO
Kersey, CO
Wiggins, CO
Fort Morgan, CO
Southeastern Wyoming
Southwestern Nebraska